Taste | Service | Quality
We are your premier choice for corporate open houses, ribbon cuttings, ground breaking ceremonies, award ceremonies, employee lunches, corporate dinners, end of the year parties, employee and customer appreciation events. ANY corporate catering events or occasions that needs catering we can service. No job is to large or to small. We can create a custom menu to stream line the process, making it easy and magnificent.
Custom menu creations available upon request!
Need a venue for your next event? Let us help you! Give us a call or send us an email! We would love to cater your event at any of the following locations:
Desert Botanical Garden, Bella Palazzo Luxury Homes and Estates, G Collection, Bella Rose Estate, and many more!
Catering Sales Manager: Pat Walsh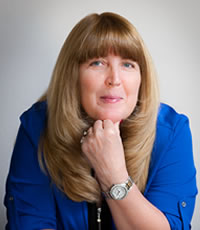 As your Catering Sales Manager, my mission is to find out which of our delicious entrees will best suit your event. I will assist you in creating an epicurean menu by listening to your ideas and vision. As your personal contact in this process, I will guide you with my years of experience to make your event as unique as you are. I am thrilled to assist you in delivering quality cuisine to your guests that is served with class and will be remembered long after the event. I am excited to offer packages with impeccable service and impressive functional settings. Thank you for choosing Fresh From the Kitchen.
Pat Walsh is a well versed entrepreneur. Her lifetime of business experiences include food service consultant, venue and catering manager, food service owner, marketing specialist, and sales manager.
These experiences lend to a unique skill set of knowing what businesses are looking for when seeking catering services. Contact Pat: 602-694-2878 | pat@freshfromthekitchenllc.com
I'd like you to know that as Catering Sales Manager, my goal is to find out what you really want by listening and asking pertinent questions. I am not only your contact in this process, but also your personal hospitality consultant. I am proud of our quality cuisine and I am delighted to offer it packaged with exquisite service and well appointed functional settings. Thank you for choosing Fresh From the Kitchen.