Fresh From The Kitchen catering is a woman owned, chef driven, minority owned company offering full service catering for weddings, social, and corporate events. Emphasis on natural, high quality ingredients,'a taste of perfection!' is the company motto and is the ideology behind the passion. We use minimally processed fresh food, USDA hormone and antibiotic free meats, locally sourced produce and goods when possible, and as much organic and always all natural ingredients too.
Fresh From The Kitchen is a well known company in the community putting quality before quantity and keeping company integrity. What this means, is for anyone hiring Fresh From The Kitchen, 'a taste of perfection' must be received. Thus, as a benefit to the client, and assurance of repeat business, Fresh From The Kitchen only takes the amount of events that can be reasonably handled in a day so that no one ever feels they received anything less than the best. You're only as good as your last job; therefore, quality not quantity is what is followed. Keeping this motto has resulted in accolades over the years for Fresh From The Kitchen.
From 2010-2017 Fresh from the Kitchen has won the Couple's Choice Award; an award given to the top five percent of wedding professionals in their field. The company has been nominated through public votes multiple times for best caterer, and has won in 2013, 2015 and 2016 best wedding caterer with Arizona Foothills magazine. With over a hundred online reviews averaging a 4.9 out of 5 stars, Fresh From The Kitchen has worked hard, and will continue to work hard keeping client's happy. One of the companies largest and most amazing accomplishments to date, was catering for Maxim Magazine's Super Bowl Party hosted by Nick Cannon and held in a Scottsdale airport hangar January of 2015. Over 1,300 guests enjoyed specialty cocktails and appetizers from Fresh From The Kitchen. Some of these guests being top entertainers and actors in Hollywood. It was such a privilege and huge honor to see the company that started out with a one thousand dollar out of pocket investment, with no loans or help from anyone, be the company that fed sports and entertainment royalty. This is the sort of growth Fresh From The Kitchen does. This is the sort of client Fresh From The Kitchen attracts.These are the sort of parties and events Fresh From The Kitchen will continue to cater. And of course the icing on the cake so to speak, was the stunning five out of five star review the company received for catering the Maxim Super Bowl Party. In addition to this, we're proud to say that we have won Couple's Choice Award 2010-2017 from Weddingwire.com and voted Best Wedding Caterer of Arizona Foothills Magazine 2013, 2015, 2016.
Chef / Owner: Noelle Salinas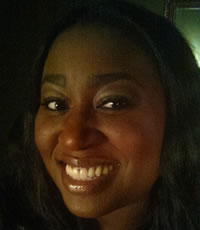 Noelle Salinas is the culinary trained business owner of Fresh From The Kitchen. She studied locally at Phoenix College receiving a dual associates degree in food service administration and culinary studies. Having a passion for creating delicious food from a young age, Noelle knew it was her destiny to be a business owner and delight the public's palate. Although she did not start this company alone in 2008, she is continuing as sole owner and has plans to expand and continue to grow.
Further, Noelle has a little boy that is her pride and joy named Benjamin. One of her favorite foods are popcorn. She loves making great food, and styling events. And she travels, reads, and binge watches Netflix when she has free time.
Catering Sales Manager: Pat Walsh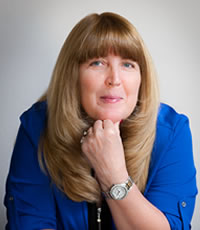 As your Catering Sales Manager, my mission is to find out which of our delicious entrees will best suit your event. I will assist you in creating an epicurean menu by listening to your ideas and vision. As your personal contact in this process, I will guide you with my years of experience to make your event as unique as you are. I am thrilled to assist you in delivering quality cuisine to your guests that is served with class and will be remembered long after the event. I am excited to offer packages with impeccable service and impressive functional settings. Thank you for choosing Fresh From the Kitchen.
Pat Walsh is a well versed entrepreneur. Her lifetime of business experiences include food service consultant, venue and catering manager, food service owner, marketing specialist, and sales manager.
These experiences lend to a unique skill set of knowing what businesses are looking for when seeking catering services.
Join the team at Fresh from the Kitchen!
If you are interested in a service, kitchen, office, or operations position, please submit your resume: fftk2013@gmail.com

A-List Communications LOVES Noelle, Teresa, and rest of the FFTK team! They did an amazing job for us at the Maxim Super Bowl party. We will definitely be coming to them next time we are in Phoenix for an event.